Friday, May 08, 2009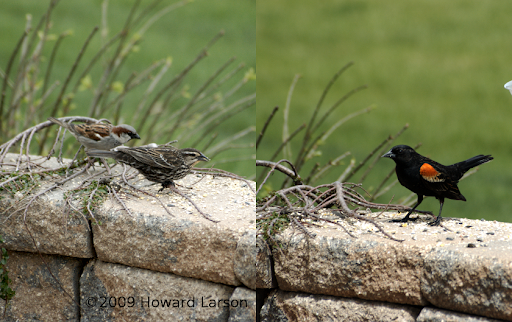 Redwing blackbird mating pair. Female on left (with House Sparrow), male on right.
Posted by

hbl
at 5/08/2009 12:38:00 PM
2 comments

Links to this post
Thursday, May 07, 2009
Leaving the feeder up longer into nesting season has drawn in a wider variety of birds than we normally see. This white crowned sparrow is at the southern edge of its breeding range.
Posted by

hbl
at 5/07/2009 12:25:00 PM
0 comments

Links to this post